The Ship
Duen Specs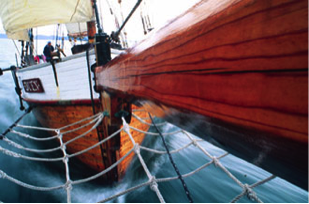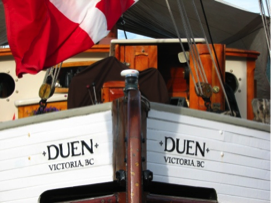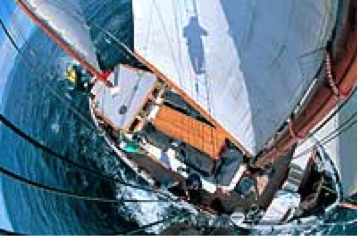 DUEN is a gaff rigged ketch and Norwegian in design. She is built of Norwegian pitch pine, constructed with 14cm (9") sawn frames and double planked throughout the mid-section, making her truly a solid heritage vessel.

L.O.A. - 22m (72 ft) - L.O.D. 15.24 m (50 ft)                                                
Beam: 5.49 m (18 ft)
Construction: Norwegian pitch pine on pine and oak
Engine: Gardner 6 LXB 150 HP
Fuel Capacity: 400 Gallons
Water Capacity: 800 Gallons

DUEN is certified as a Passenger Carrying Vessel by Transport Canada and inspected annually.  She holds current certification to carry up to 20 persons on day sail, 16 on overnight expeditions, and all navigation and safety equipment onboard exceed Canadian Marine Safety requirements.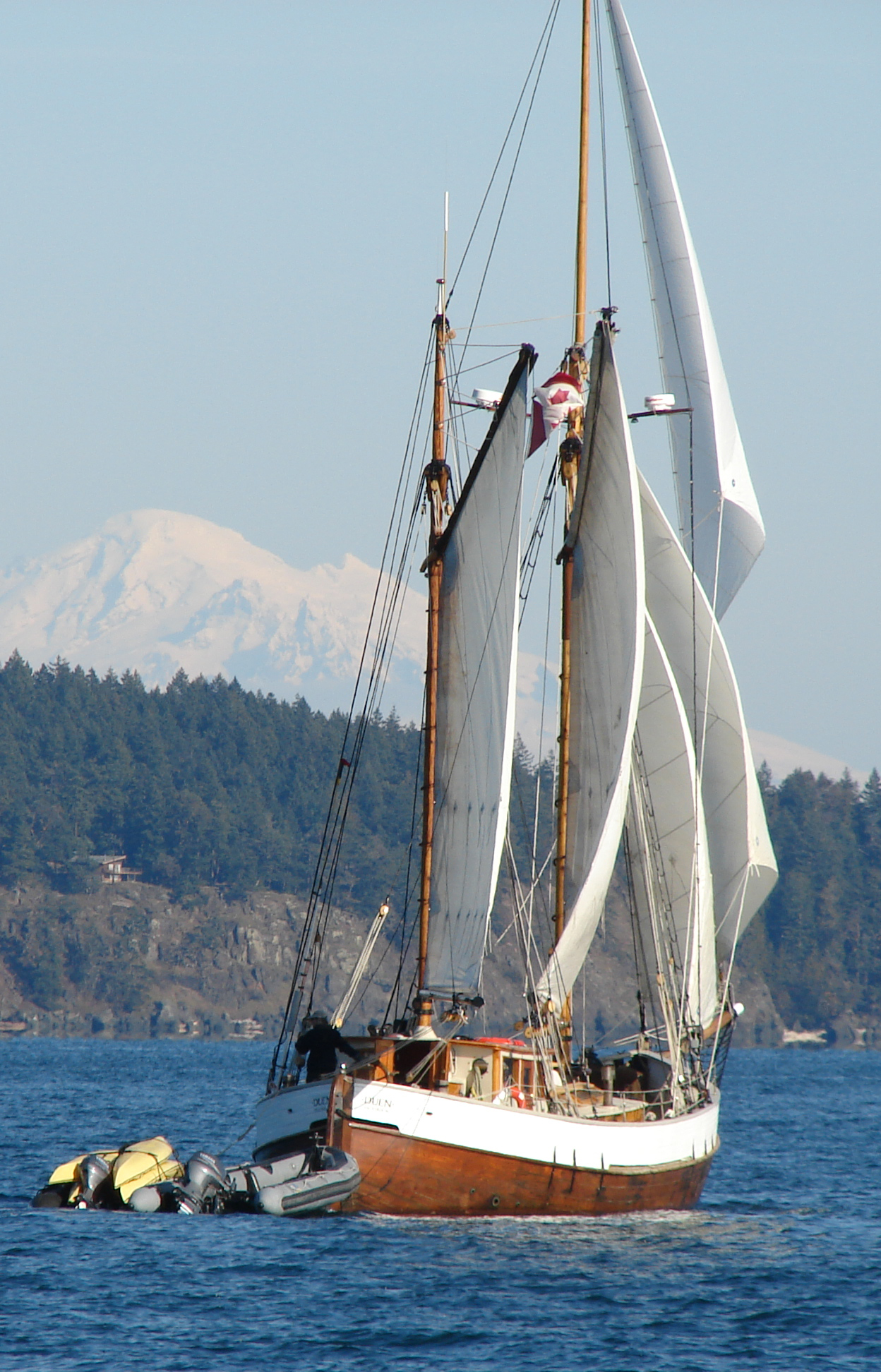 1939 – 1969: DUEN built as a fishing vessel in Flekkefjord, Norwegian pitch pine on oak and for 30 years fished the Iceland and Norway coast.
1971 - 1986: DUEN converted to her present rigging for world travel and explored the world oceans as a private lifestyle adventure of the Fletcher family.
1986 - present: Under the careful supervision of Michael and Manon Hobbis, DUEN was equipped with a full range of navigational and safety equipment, to meet Transport Canada requirements.
1993 - 1994: The interior of the vessel was completely renovated including new electrical system and new water tanks.
1999-2000: New pilothouse constructed.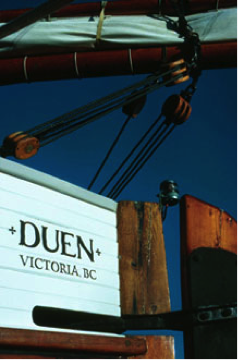 2000: New deck laid and engine replaced and upgraded.         
2003-04: Starboard bow planks and frames replaced and rigging completely overhauled
2004: Radiating heating system installed and renovated heads (washrooms).
2008 – 2013: 4 Watertight bulkheads constructed meeting Transport Canada requirement
2013: New Galley
Duen's Layout